The World Baseball Classic, an international professional baseball tournament with teams representing different countries, will be held for the fourth time, this coming March. MLB.tv providing coverage this year is a big plus. Another plus: the WBC teaming up with Wilson to deliver custom A2000 1786 gloves for most of the teams. We cover the Wilson World Baseball Classic gloves by country below.
Wilson World Baseball Classic Glove Table

Country
Pattern
Colors
Serial
Price
USA
1786
R/W/B
WTA20RB1786US
$$$
Mexico
1786
G/R
WTA20RB1786MX
$$$
Dominican Republic
1786
B/R/W
WTA20RB1786DR
$$$
Cuba
1786
W/B/R
WTA20RB1786CB
$$$
Canada
1786
W/R
WTA20RB1786CA
$$$
Japan
1786
W/R
WTA20RB1786JP
$$$
South Korea
1786
B/W/R
WTA20RB1786KR
$$$
Puerto Rico
1786
W/B/R
WTA20RB1786PR
$$$
Venezuela
1786
B/Y/R
WTA20RB1786VZ
$$$
USA Designed Wilson 1786 Glove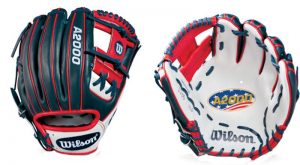 What should be the favorite, but rarely is and rarely wins it all, is the USA team. Guys like Stanton and Daniel Murphy will be there. Not sure if Murph will be sporting the 1786 A2000 at second base, but we will see. The glove is beautiful. We bought one.
Venezuela Designed Wilson 1786 Glove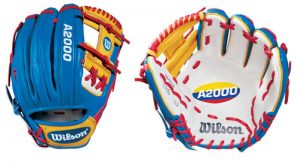 Venezuela took 3rd place, beating out rival USA, in the 2009 WBC. This year they come with a roster full of MLB stars. Jose Altuve and Migeul Cabrera, among others, will be there. We would LOVE to see Altuve sporting this gem of a glove on the two-bag.
Cuba Designed Wilson 1786 Glove
Cuba does not have a single MLB player on their team. That is likely because most of them defected to the USA. But, the team they do put together is always quite good. Baseball is their national sport and they take this very seriously. They finished 2nd in the 2006 WBC. Their Wilson 1786 Glove is dynamite.
Mexico Designed Wilson 1786 Glove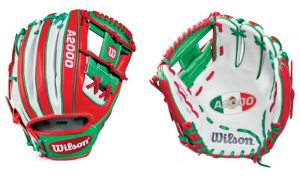 Wowza. The Mexico designed 1786 may be the best looking glove on the planet right now. Definitely a Christmas holiday's sort of theme—but that does not mean it is not flat out smoking hot. We bought one of these too. Expect Danny Espinoza and Adrian Gonzales to lead this team to a serious run at the title.
Korea Designed Wilson 1786 Glove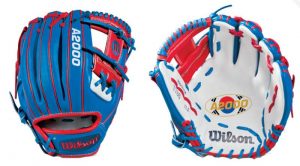 South Korea always puts together a dead serious team that competes. In 2009 they were runners up. Although only one MLB guy is on the roster (Seung-Hwan from the Cards), the very deep and talented South Korean and Asian leagues deliver a committed squad.
Japan Designed Wilson 1786 Glove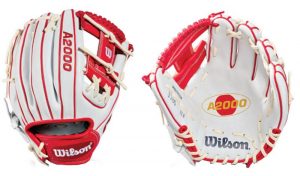 Japan, like Korea, only has one player on the roster in the MLB (Nori Aoiki from the Astros). However, they are the favorites to win. The Japanese take baseball very seriously and they produce great ballers who often stay in their national league. Expect great things from these folks. Will they wear the 1786 Japan design or something from Mizuno? We will see.
Dominican Republic Designed Wilson 1786 Glove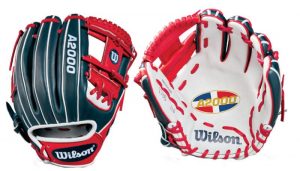 The Dominican Republic glove is nearly as impressive as the team's roster. Manny Machado, Jose Bautista, Adrian Beltre to name a few. Throw in Robinson Cano wearing this glove at the 2-base spot for the DR and it really is an impressive moment. The DR won it all in the last WBC and it would be no surprise for them to do it again come 2017.
Canada Designed Wilson 1786 Glove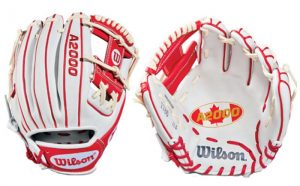 Oh Canada! What a seriously beautiful glove. It would be hard to decide between playing with this glove or hanging it over your fireplace right next to the mounted moose head. It looks a lot like the Japan glove. Canada has plenty of professional dudes on their national team–mostly in the Minors–but has a real shot at doing some memorable damage in the 2017 WBC. That glove though…
Puerto Rico Wilson 1786 Glove

Puerto Rico also has a few serious ballers on the roster. Guys like Javier Baez and Carlos Beltran will make any team quite good. Their 1786 Custom Wilson country glove is a site to behold, too. Smooth 11.5-inch Pro-Stock leather on a white palm with blue webbing is worthy of a flash or two.
No Gloves For These Countries
A few countries either did not get gloves, or Wilson is holding off on releasing information. A few first timers in the WBC countries might make some dope looking gloves. Israel and Columbia, for example, could make for some sweet designs. As well, why there is no Australia, Italy or China, we are not sure. A straight red Glove from China would be sweet. An Italian glove with the flashy green would be smooth too. But, alas. Maybe 2021?